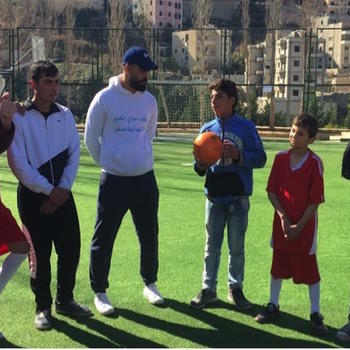 Play and sport can have positive impacts on children's developmental outcomes in various settings, including for displaced children and youth affected by conflict and war.
The project is led by the International Institute for Child Rights and Development (IICRD) in partnership with the International Olympic Committe, the United Nations High Commissioner for Refugees (UNHCR) and Terre des hommes, along with a consultative group of partner organisations. The Consultative Group includes several organizations using sports as a tool for working with young people in situations of fragility whether forced displacement or development settings: UNICEF, Right to Play, Fight for Peace, Peace Players International, Mercy Corps, War Child, Brock University, Swiss Academy for Development, and the University of Bern.
The purpose of this project is to develop a global guidance with monitoring and evaluation tools and best practices in designing and implementing sport to achieve child protection outcomes. This project includes a desk review, a survey with youth in 13 countries, key informant interviews, and participatory, rights-based research carried out with children, their families, project staff and communities in five countries: Lebanon, Jordan, Rwanda, Colombia and Thailand. The final report is likely to be released in June 2017.
The objectives of the project are to:
Identify and disseminate promising and good practices, concrete examples of how sport can be used to reach specific protection objectives in humanitarian settings

Produce operational guidance on how to design and how to implement such projects to reach the desired outcomes

Provide dedicated monitoring and evaluation tools, and guidance on how to measure protection outcomes reached through sports interventions